Wizard's Lingering Burn – Cajun Hot Sauce – The Chilli Effect
Heat Level: Hot
Produced by: The Chilli Effect – Sydney, NSW
Made in Australia, Wizard's Lingering Burn is The Chilli Effect's award-winning classic smoky Cajun style hot sauce, crafted with fresh habanero & birds eye chillies to deliver a deliciously long and satisfying burn.
Award Winning
Gluten Free, N0 Added Sugar & Vegan Friendly
Size: 250ml
4 in stock
Product Description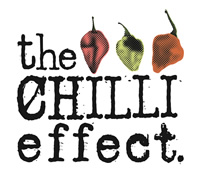 Heat Level: Hot
Wizard's Lingering Burn is The Chilli Effect's classic smoky Cajun style hot sauce, crafted with fresh habanero & birds eye chillies to deliver a deliciously long and satisfying burn.
A most versatile sauce, Wizard's Lingering Burn is perfect with pizza, pasta, burgers & the classic cheese toasty.
So what's the flavour?
This was Mark's first hot sauce recipe, the one that started the journey for The Chilli Effect and is a fond favourite.
Wizard's Lingering Burn delivers smooth and tangy Cajun tomato flavours topped with fruity notes of the mighty habanero as it leaves a delicious lingering burn.
Try Wizard's Lingering Burn on just about anything, it goes perfectly with pizza, pasta, burgers, wings & all grilled meats. It's as easy to use as either Frank's hot sauce or the famous sriracha sauce.
What's the Chilli? 14% Habanero & Bird's Eye delivers a good satisfying burn that really builds & then lingers.
Ingredients: Tomato Puree, Apple Cider Vinegar, Water, Habanero & Birds Eye Chilli (14%), Apple, Smoked Paprika, Cajun Spice, Chilli Powder, Chipotle Powder, Salt, Garlic, Pepper, Xanthan (415).
Served in a 250ml bottle.
GLUTEN FREE, NO ADDED SUGAR & Vegan Friendly
Awards won by Wizard's Lingering Burn
Royal Hobart Fine Food Awards – Silver Medal