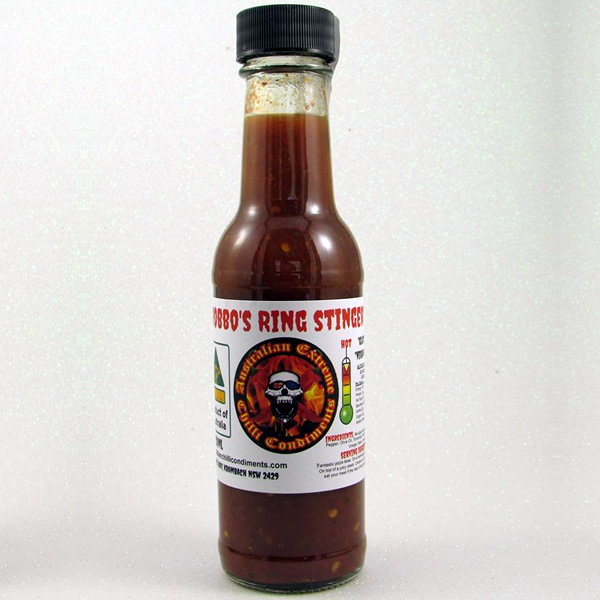 Robbo's Ring Stinger – Australian Extreme Chilli Condiments
Heat Level: Hot
Produced by: Australian Extreme Chilli Condiments – Manning Valley, NSW
100% Australian made with locally sourced ingredients from local farmers in the Manning/Macleay Valley & their own home grown Moruga Scorpion Chillies.
Gluten Free & Vegan Friendly
Size: 150ml
Out of stock
Product Description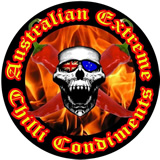 Heat Level: Hot
This delicious & flavoursome tomato based hot sauce is made with Moruga Scorpion Chillies.
Using locally sourced ingredients from local farmers in the Manning/Macleay Valley & their own home grown chillies.
Great on a Juicy Steak, Chicken Breast or Seafood on the BBQ, add to your Pasta if you like it hot!!! Chilli Con Carne, Nachos, Fajitas, Hamburgers, Chicken Burgers, Toasted Sandwiches, put a spoonful into your Soup or stew for a little hint of spice.
Rob's personal favourite is using RRS as a Pizza Base.
Ingredients: Tomatoes, Red Wine, Moruga Scorpion Chilli, Onion, Garlic, Sugar, Coriander, Basil, Salt, Pepper, Olive Oil.
Gluten Free & Vegan Friendly
150ml bottle