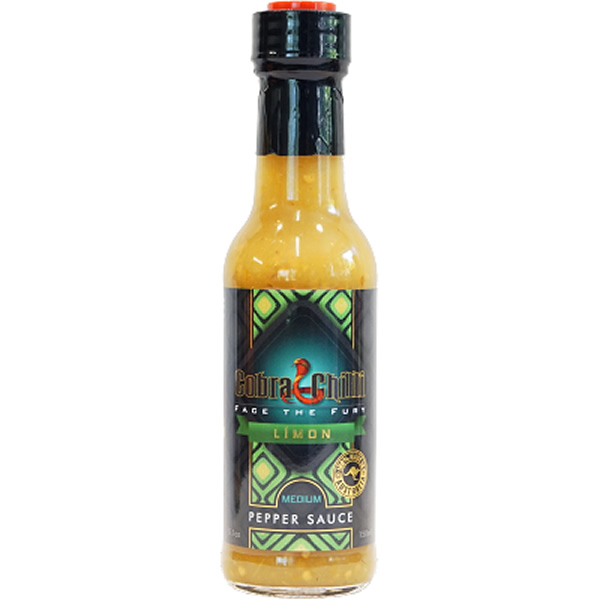 Límon Pepper Sauce – Cobra Chilli
Heat Level: Medium
Produced by: Cobra Chilli – Mudgeeraba, QLD
100% Australian made – A splash-on sauce made with the fresh tasting Aji Límon chilli.
Naturally Gluten Free
Size: 150ml
2 in stock
Product Description

Heat Level: Medium
A splash-on sauce made with the fresh tasting Aji Límon chilli.
This is a Medium-heat, Louisiana-Style Pepper Sauce that is such a versatile condiment for so many kinds of food.
The Aji Límon chilli (also known as the lemon drop pepper) is a hot, citrus-like, lemon-flavoured chilli which is a popular seasoning pepper in Peru, where it is known as Qillu Uchu.
These chillies come in at around 30,000 Scoville Heat Units.
Ingredients: Vinegar, Fresh Aji Límon Chilli (30%), Sea Salt.
Food Pairings: Eggs Benedict, prawns, crab, oysters, grilled fish, dim sims, and also as a salad dressing.
Naturally Gluten Free.
150ml bottle.