Jalapeño, Green Tomato & Coriander – Red Clipper Chilli Company
£6.95
Heat Level: Mild/Medium
Produced by: Red Clipper Chilli Company – Sydney, NSW
A fresh combination of tart green tomatoes, bursts of lime and jalapeño heat.
100% Australian made
Size: 200ml
1 in stock
Description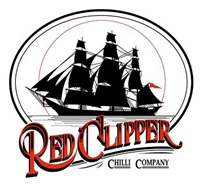 Heat Level: Mild/Medium
Lending the herbaceous capsicum flavour of jalapeño chilli with the tartness of green tomatoes, and the zing of fresh lime and coriander this sauce is Red clippers very own homage to Mexico.
This is a mild to medium sauce with a vibrant tangy citrus burst.
It can be used with any and all mexican flavours but is also brilliant splashed on chicken dishes, burgers and your morning eggs.
Ingredients: Green Tomatoes (29.5%), Jalapeño Chilli (26.5%), Water, Apple Cider Vinegar, Whole Fresh Lime (9%), Onion, Coriander (3%), Sugar, Salt.
No artificial flavours, colours or preservatives.
200ml bottle.