Habanero, Green Papaya, Mango & Pimento – Red Clipper Chilli Company
£6.95
Heat Level: Hot
Produced by: Red Clipper Chilli Company – Sydney, NSW
This versatile Caribbean style hot sauce bursts with aromatic spices, habanero heat & subtle sweetness. Add depth to curries or brush over lamb for the ultimate marinade.
100% Australian made
Size: 200ml
7 in stock
Description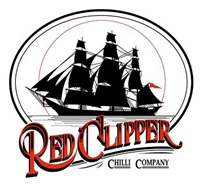 Heat Level: Hot
This is a version of a thick Caribbean style hot sauce bursts with aromatic spices. The heat of the Habaneros and a subtle sweetness that evokes the flavours of Jamaica.
This delicious Jamacain style sauce has a spicy heat it's a perfect blend of chilli and spice.
Use as a marinade with barbequed, grilled, jerked and roasted meats.
Great in curries, North African dishes, or simply use as a great condiment.
Ingredients: Habanero (22%), Green Papaya (15.5%), White Wine Vinegar, Mango (11%), Water, Dates, Whole Fresh Lime, Carrot, Sugar, Lime Juice, Ginger, Garlic, Coriander, Pimento (<0.1%), Spices.
No artificial flavours, colours or preservatives.
200ml bottle.