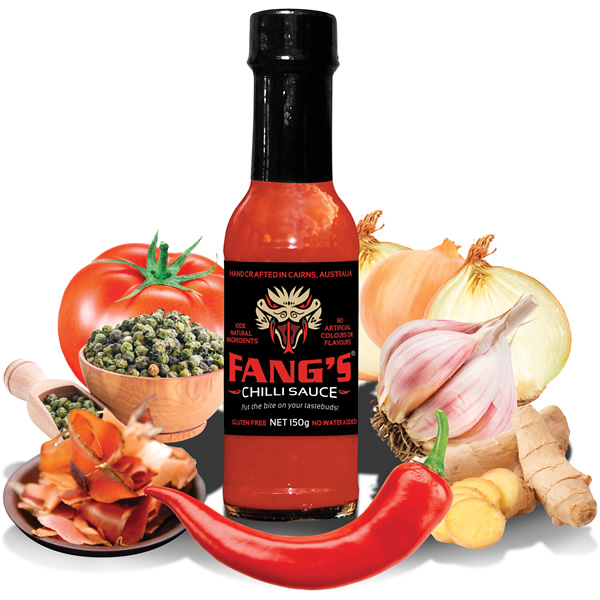 Fang's Chilli Sauce
Heat Level: Mild/Medium
Produced by: Fang's Chilli Sauce – Cairns, QLD
100% Australian made – Handcrafted in Cairns with Australian Birds Eye Chillies. This sauce is packed full of "umami".
Contains Fish. No added MSG or water, Gluten Free.
No artifical colours or flavours. Preservative Free.
Size: 150ml
Out of stock
Product Description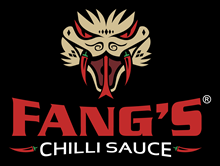 Heat Level: Mild/Medium
At Fang's Chilli Sauce the philosophy of sharing food amongst family and friends rings true; it's their (and our) favourite thing to do!
Therefore, it is no surprise that our sauce wasn't created by accident. Developing the ideal chilli sauce has been a relentless four year journey of almost obsessive commitment and an abundance of passion, shared by Chef Clinton Fang Yuen and his team.
Fang's Chilli Sauce sauce is the product of countless batches and taste testings, followed by dining room discussions going late into the night, and even into the early hours. Flavour, consistency, balance and after tones, how one version compared to the next, all to define exactly what essential ingredients combine to make the perfect chilli sauce.
With one last tweak, the planets aligned and the ultimate Fang's Chilli Sauce recipe was established.
Clinton Fang Yuen's "Fangs Chilli Sauce" is now yours to enjoy and share.
Ingredients: Tomato, Australian Birds Eye Chilli, Onions, Vinegar, Garlic, Pepper, Ginger, Fish Sauce, Salt, Bonito Flakes, Sugar.
Fang's use Bonito Flakes packed with umami to reduce the amount of salt used in their sauce.
What are Bonito Flakes?
Bonito Flakes "Katsuobushi" is popular in Japanese dishes and is only used in small amounts. Katsuobushi is the Japanese name for dried, fermented and smoked skipjack tuna. Other dishes you might eat with Bonito Flakes are Miso Soup, Bento and Onigiri balls. Bonito flakes is known as being high in Umami, the fifth taste (Sweet, Sour, Salty, Bitter, Umami).
What is Umami?
Taking its name from a Japanese word meaning 'pleasant savoury taste'. This taste occurs naturally in a number of foods including meats, fish, vegetables and diary. As a taste, Umami blends well with other tastes to expand and round them out. Most people don't recognise umami when they encounter it but it plays an important role in making food taste delicious.
Food Pairings: Anything & Everything.
Gluten Free.
150ml bottle.