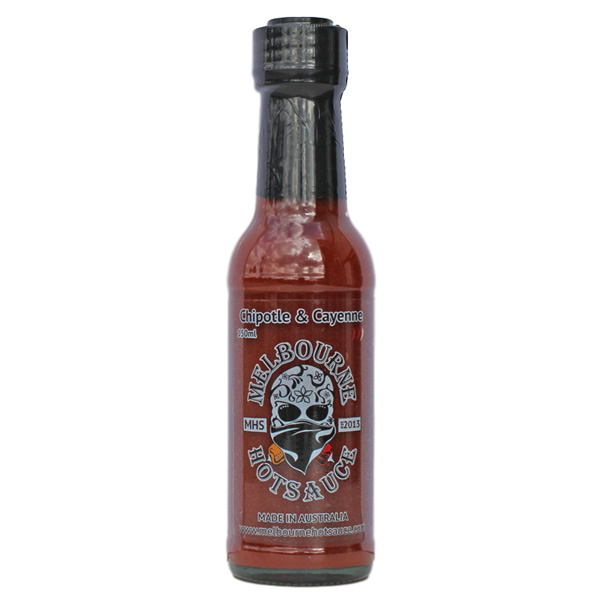 Chipotle & Cayenne – Melbourne Hot Sauce
Heat Level: Medium
Produced by: Melbourne Hot Sauce – Melbourne, VIC
100% Australian made – Great multi purpose sauce to give that authentic Mexican flavour to tacos, burritos, nachos or enchiladas.
Multi-Award Winning
Gluten & Dairy Free. Vegan Friendly
Size: 150ml
Out of stock
Product Description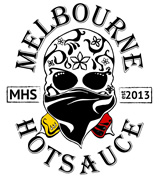 Heat Level: Medium
Great multi purpose sauce to give that authentic Mexican flavour to tacos, burritos, nachos or enchiladas.
MHS favourite for burgers, sandwiches, fries & breakfast.
Great as an addition to sauces, marinades, dressings & mayo etc.
Ingredients: Chipotle, Cayenne, Smoked Paprika, All Spice, Red Wine Vinegar, Salt, Pepper, Sugar.
Gluten & dairy free. Vegan friendly.
Hand crafted with all natural ingredients in Melbourne, Australia.
We only use high quality natural ingredients with no added preservatives, additives, fillers, extracts or thickeners.
150ml bottle.
Awards:
1st place 2017 Australian Food Awards
1st place 2016 Victoria Herb & Chilli Festival
1st place 2015 Victoria Herb & Chilli Festival
3rd place 2015 Australia & NZ Mr Chilli Awards
1st place 2016 Australia & NZ Mr Chilli Awards
2nd place 2017 Australia & NZ Mr Chilli Awards