Bunsters – HOT SAUCE MAKING KIT (Great Gift Idea!)
£35.99
Heat Level: Hot (7/10) & Extreme (16/10)
1 x bottle of Bunsters Black Label – 16/10 Heat (236ml),
1 x bottle of Bunsters – 7/10 Heat (236ml),
10 x Blank Labels and 1 x Felt tip pen (so you can create your own brand of hot sauce)
1 x Shot Glass and 1 x Funnel (so you can simply pour and mix with no fiddly weighing or measuring)
2 x Reduced pourers (so you can easily pour out all kinds of sauces from the bottle perfectly), and
1 x Recipe Booklet with some of Bunster's favourite recipes
NO COOKING REQUIRED!
GREAT GIFT IDEA!
Out of stock
Description

Heat Level: Hot (7/10) & Extreme (16/10)
WARNING – Before buying this please read our Hot Sauce Disclaimer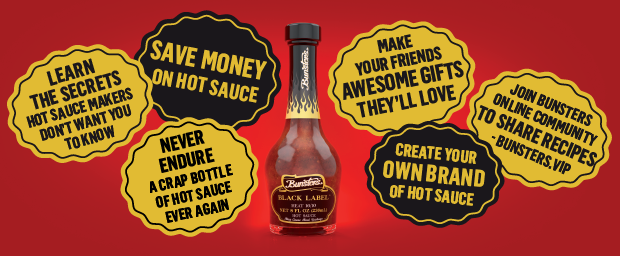 BUNSTER SAYS…
I think you'll love my hot sauce making kit. I've packed years of sauce making knowledge and recipes into it. I'll teach you the secret to making delicious hot sauces by just using Bunsters Black Label and some simple ingredients you already have in your kitchen. No cooking or blending required, just mix and shake. Save money, time, landfill and create awesome sauces all by yourself.-
LEARN THE SECRETS hot sauce makers don't want you to know
STOP WASTING MONEY on crappy hot sauce
NEVER ENDURE a disappointing bottle of hot sauce again
MAKE YOUR FRIENDS AWESOME GIFTS they'll love
CREATE YOUR OWN BRAND of hot sauce
IF YOU CAN MAKE TOAST THEN YOU CAN MAKE HOT SAUCE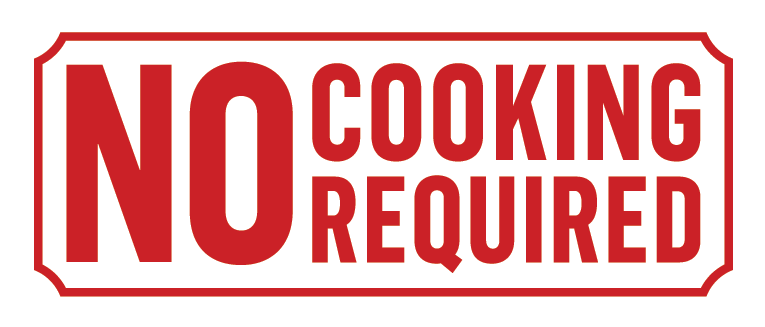 It's so quick and easy. This is the ultimate kit every hot sauce fan NEEDS on their shelf. It will blow your mind how fast and simple it is to whip up a delicious sauce all by yourself.
Once you know my hot sauce making secrets you'll never have to endure another bottle of disappointing hot sauce ever again. You'll also learn how cheap it is to make sauce from scratch. One bottle of Bunsters Black Label can make you 10 bottles of hot sauce!

RECIPE BOOK INCLUDED!
Get started with a recipe book containing some of my hot sauce making secrets.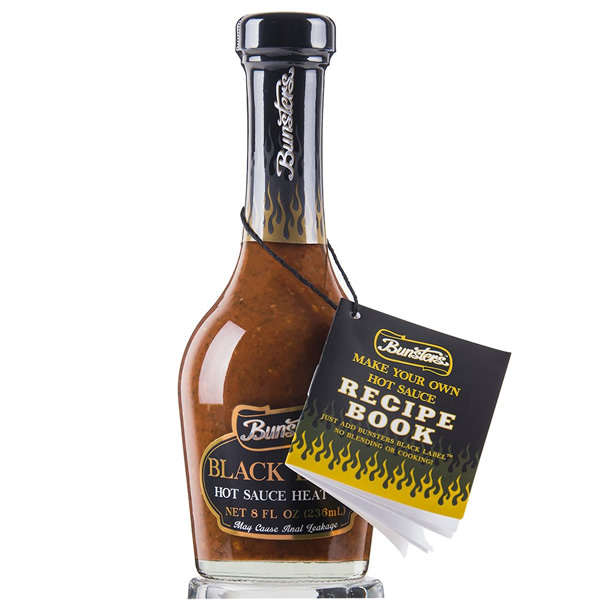 FIVE RECIPES ARE INCLUDED WITH THE KIT

HERE'S AN EXAMPLE OF ONE OF THE RECIPES I'VE INCLUDED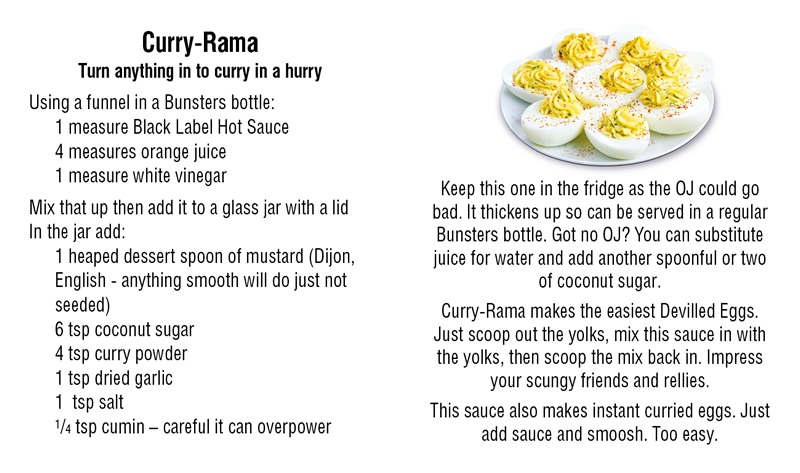 AND ALL YOU HAVE TO DO IS SHAKE! NO BLENDING OR COOKING REQUIRED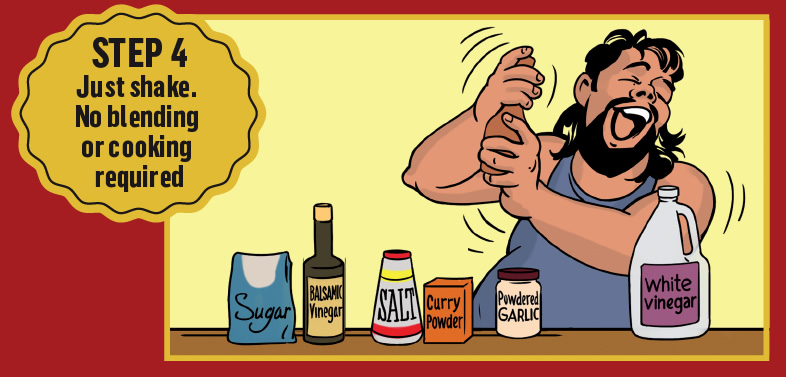 THIS IS THE ULTIMATE KIT THAT EVERY HOT SAUCE FAN NEEDS ON THEIR SHELF
If you're looking for a gift for that mate, dad, brother or uncle who loves hot sauce, you can order online today.
They will love you forever if you give the gift of never having to endure another crappy bottle of hot sauce ever again… AND think how much they'll love you by saving them a heap of money on hot sauce in the future.