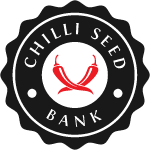 My mate Rick from London came to visit and we thought it'd be fun to try some of The World's Hottest Corn Chips from The Chilli Seed Bank in New South Wales.
They're infused with Chilli Seed Bank's own triple pressed, A-grade Carolina Reaper, Scorpion and Bhut Jolokia puree, and finished with a dusting of Carolina Reaper powder to deliver explosive heat!
So how did we get on? Well put it this way – Rick said "The explosion in the mouth – it's horrific!" and describes the chips as "Psychotically Strong", "Weapon's Grade" & "Utterly Monstrously Unnecessary".