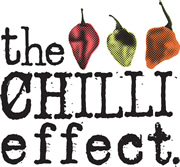 A big thanks to Mark Saint from The Chilli Effect in Queensland, Australia for sending me over a load of their chilli peanuts to try out. They have a fantastic array of sauces too.
Here we have Chilli & Lime Peanuts + Tequila, Chilli & Lime Peanuts + Salted Caramel Reaper Peanuts best eaten with a jug of real ale and a load of mates.
There is a guest appearance in this video too of my lovely Cairn Terrier, Rosie – and she really does know how to steal the show! Cuteness overload!!!