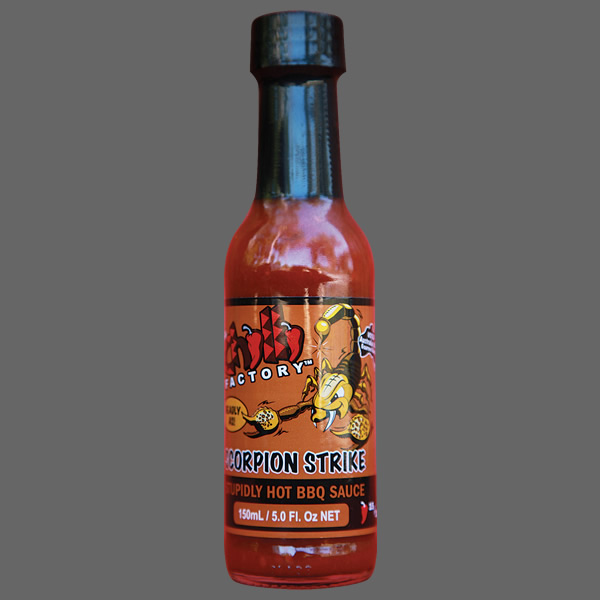 We're giving away a FREE bottle of The Chilli Factory's Scorpion Strike – Stupidly Hot BBQ Sauce (worth £11.45) when you spend £15 or more on other stuff.
Just add Scorpion Strike to your cart, use coupon code "crikey" at the check out and £11.45 will automatically be deducted from your total.
Don't hang about though! Stocks are very limited & the coupon expires at the end of Sept (unless we run out beforehand).
Yeah, alright howzit goin' mate?
---

Sat 28 Jul – Sun 29 Jul 2018

Sat 18 Aug – Sun 19 Aug 2018

Fri 14 Sep – Sun 16 Sep 2018